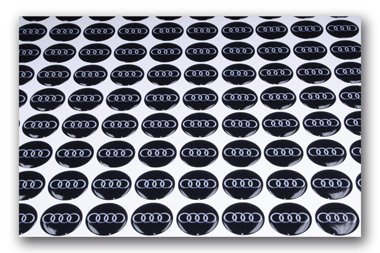 Doming
Doming is a technical method for finishing labels and logos. At this a clear and viscous synthetic is applied on the label or logo resulting in a 3D-effect.
The coating (Doming) protects the print against scratches, yellowing and fading in fact of direct sunlight.
With the technology of doming, the effect and function of prints, writings and promotional products can be increased.
Therefore, doming is perfectly usable for supporting advertising objectives and commercial success.